FASTEST TURNAROUND TIMES IN THE INDUSTRY
PRECISION GEAR REPAIR IS A RECOGNIZED LEADER IN GEAR REPAIR
Precision Gear Repair is able to cut gears up to 50 feet in diameter and grind gears to 108 inches in diameter. Our wide range of machinery includes CNC gear shapers, CNC gear grinders, gear hobbing machines, and Maag gear shapers. We have a large selection of modern CNC equipment including lathes, cylindrical grinders, and multi-axis vertical boring mills.
We can repair & manufacture a wide variety of gears such as: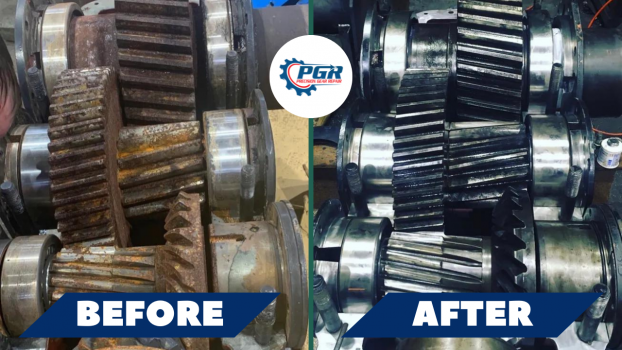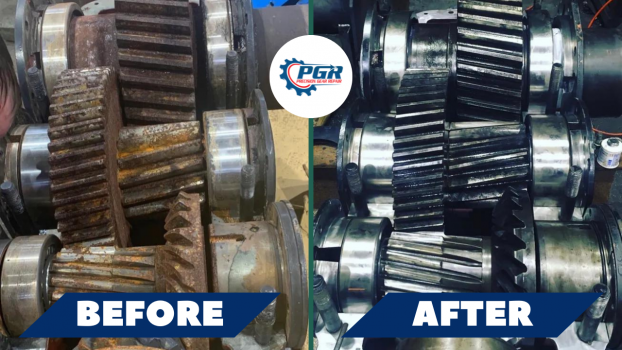 We'll Get Your Gear to OEM Specs
We design, engineer, build, rebuild and repair heavy industrial gearboxes for some of America's leading manufacturers with one main goal – to minimize or prevent downtime. Our experienced staff has the expertise to repair and rebuild a variety of gearbox types including – Helical, Spur, Worm, Planetary, Spiral Bevel, Hypoid, and Traction Drives.
Precision Gear Repair uses superior materials and advanced manufacturing technologies to provide our clients with the highest quality gear manufacturing, gearbox repair, and pump repair services for their machinery in their mills, factories, manufacturing plants, refineries, and more. 
For over 40yrs, Precision Gear Repair has helped a wide variety of industries maintain their operations running at peak optimal performance while greatly reducing downtime with our quick turnaround gearbox repair and gearbox rebuilds. Some of them are:
VOTED THE #1 BEST GEARBOX REPAIR COMPANY IN THE USA
WHY CHOOSE PRECISION GEAR REPAIR
We are a 24-hour emergency service repair shop we understand how critical downtime can be that is why our expert technicians will work around the clock to ensure we get your unit back to you in the time frame you need it. When it comes to quick gearbox repair we are second to none!
Some of the reasons customers choose PGR:
Extensive Gearbox Expertise

Factory Trained Technicians

Superior Customer Support

Reverse Engineer Any Gearbox

On-Site Engineering & Production
Upon the arrival of your unit at our facility, PGR will perform a complete teardown and inspection. We will run an analysis on each internal & external part of your unit which will help us determine the main cause of component failure.
We will provide you with a complete work scope & diagnosis. Then a complete gear replacement will be made with matching gear ratios along with all barrings, seals, shims, and gaskets.
After Gearbox has been completely rebuilt/repaired the unit will then undergo a 12-hour test run to ensure you get your unit back in tip-top shape. All work comes with a 36-month unconditional operational warranty.
We take care of all freight charges inbound & outbound. Across the U.S & CANADA.
We warranty all of our work with a virtue of warranties consisting of 24-36-48 depending on the unit. Our warranty is an operational unconditional warranty, meaning the warranty does not take effect until the application is put in to use.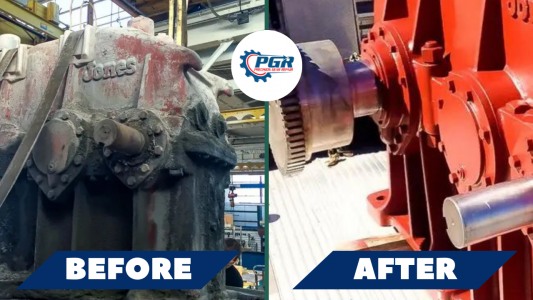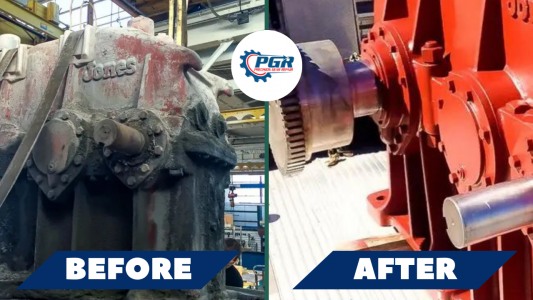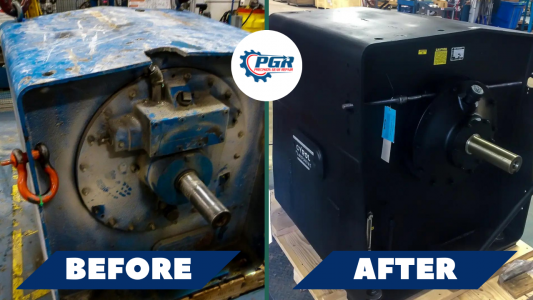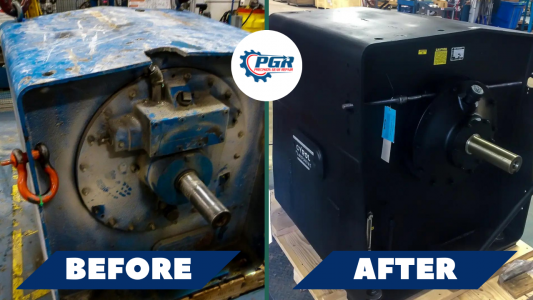 24/7 EMERGENCY GEARBOX AND PUMP REPAIRS
FREQUENTLY ASKED QUESTIONS
How Fast Can You Repair My Gearbox or Pump?
Precision Gear Repair has the ability to turn your gearbox or pump in as little as twenty-four hours. The standard gearbox or pump repair or rebuild usually takes around 7-10 business days. 
What are Your Pickup and Delivery Services?
Precision Gear Repair offers free pick up and delivery of your gearbox or pump accross the continental USA. We have multiple locations which allow us to pick up and deliver your equipment in a timely manner. 
Can a Customer Visit Your Facilities?
Our doors are always open to our customers. If you want to stop by to get a tour of our facilities, simply contact us and we will schedule one.
Do You Charge for Gearbox Inspections?
Precision Gear Repair offers free inspections of gearboxes and pumps. We provide you with an detailed diagnostic report so you have a clear understanding of the issue. We also provide our reccomendations and steps to take to properly conduct the rebuild. 
Do You Use OEM Parts?
Precision Gear Repair takes pride on every gearbox and pump rebuild. We only use factory OEM parts. If the part is obsolute, we have the ability to reverse engineer the part to OEM standards.   
Does Precision Gear Repair Offer Maintenance?
Precision Gear Repair  offers scheduled maintanence on Gearboxes and Pumps to keep them in optimal operating conditions. Contact us and we can help you develop a maintenance plan to keep your operation running non-stop.
Does Your Work Come With Warranty?
Precision Gear Repair offers a 36 month warranty on all gearbox and pump rebuilds including parts and labor.
What if my Gearbox Cannot be Repaired?
Precision Gear Repair firmly believes that no gearbox or gear is beyond repair. Sometimes the OEM will encourage companies and individuals to replace their equipment rather than rebuild it. Give us a call as soon as possible before you go make a decision. We can get your gearbox back to OEM specs, even if parts are obsolete, at a fraction of the cost of a replacement.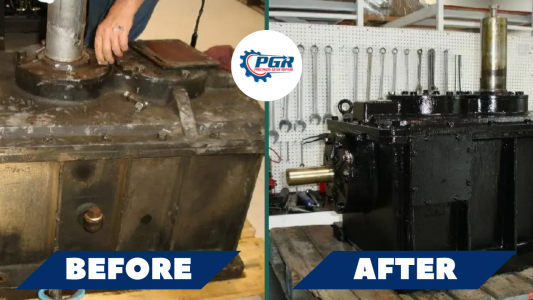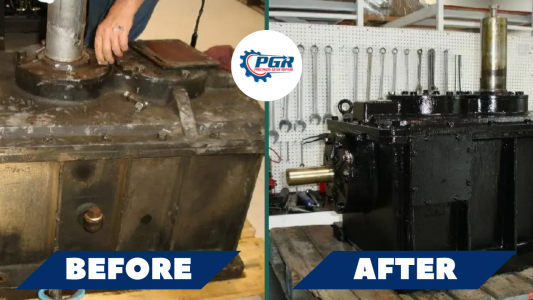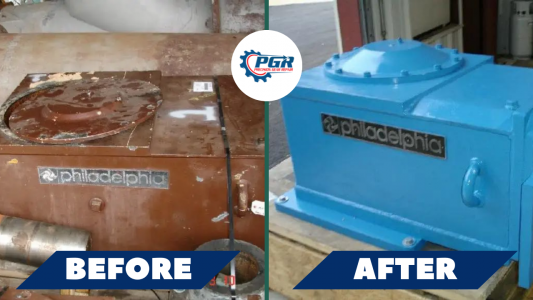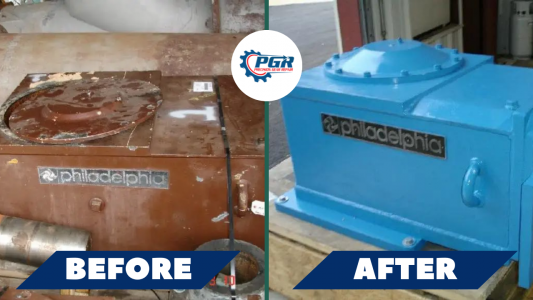 PGR is definitely without a doubt the best gearbox repair company in the U.S, We have been useing them for quite sometime now they do all of our major gearbox rebuilds. I recommend PGR with great confidence for all your gearbox repairs and needs.

Amanda Costello

precision gear rebuilt a lufkin T720 gearbox for us. They did an amazing job to say the least, very knowledgable engineers and high quality craftsmanship! We plan on using them again in the future.

franklin labell

Amazing staff and professionalism at it best, i highly recommend PGR.

Felipe Ramone

WE CAN REVERSE ENGINEER ANY GEARBOX PART
WE SERVICE VIRTUALLY ALL GEAR & PUMP MANUFACTURERS
Call for a

Free Quote

on your next rebuild
(832) 935-1692